Presentations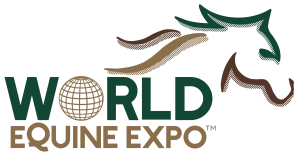 There are plenty of opportunities to get inside and continue the World Equine Expo™ fun, from the EQUUS Film Festival to an Art Festival and presentations on everything from medical innovations to tales of equestrian travels around the world and everything in between! More information is coming soon, so be sure to check back often for programming updates!
Films shown from 12:00pm-5:00pm every hour to and hour and a half. Then special screenings of popular films will air each evening between 6:30pm-8:00pm.
Click here for the full list of programming. 
Art Festival:
Come enjoy galleries of local and international artists exploring all facets of horse and human interaction.
More information and specifics about the Art Festival coming soon.
Presentations located in EQUUS Theater:
Wednesday, September 12th:
9:00am: Dr. Maria Schnobrich
10:00am: Petra Ingram "Working in the Brick Kilns"
Thursday, September 13th:
10:00am: Petra Ingram "Working in the Brick Kilns"
11:00am:  JJ Tate
Friday, September 14th:
9:00am: Duncan Peters
10:00am: Mary Alice Monroe
11:00am: Jane Holderness-Roddam
Saturday, September 15th:
9:00am: Leslie Munsell
10:00am: George Morris
11:00am: Mary Alice Monroe
Sunday, September 16th:
9:00am: Dr. Katie Cosgriff Curry
10:00am: Dr. Stephanie Walbornn
Monday, September 17th:
11:00am: Dr. Katie Cosgriff Curry
11:00am-4:00pm: Family Day
Tuesday, September 18th:
9:00am: Dr. Erin Newkirk
10:00am: Dr. David Jones
11:00am: Summer Stoffel
Wednesday, September 19th:
9:00am: Duncan Peters
10:00am: Debbie Dos Santos
11:00am: Dr. Modesty Burleson
Thursday, September 20th:
9:00am: Samantha Brooks
10:00am: Christa Lafeyette
11:00am: Debi Metcalfe
Friday, September 21st:
9:00am: Samantha Brooks
10:00am: Kristine Vernon
11:00am: Dr. Richard Wheeler
Saturday, September 22nd:
9:00am: Duncan Peters
10:00am: George Morris
11:00am: Lisa Lourie
Sunday, September 23rd:
9:00am: Dr. Sarah Mouri
11:00am: Randi Thompson
Take a look below for more information on all of our presenters!
Brooke Attacks Global Poverty By Improving Conditions of Working Equines*: How the Official Charity of the World Equestrian Games Educates People in the Poorest Parts of the World on How to Improve Care for their Equines and Improve their Own Lives in the Process
Presenter: Petra Ingram, CEO of Brooke: the world's largest international equine welfare charity.
Whether you're a world-class equestrian or someone who simply adores her backyard pony, think about what you both love to do: an early morning trot through the countryside or an exhilarating ride along the beach.  Horses give us great affection, loyalty and joy, but for some of these brave creatures, working in the developing nations of the world, life is less fun. Luckily, the Brooke charity is doing something about it. Learn how this unique organization is making a change, lifting both horses and humans out of poverty.  Together we will celebrate the special bond between horses and humans the world over, and create a global community of care!
Dates: Sept. 12th & 13th 
Time: 10:00am
Location: EQUUS Theater
From Paddock to Palace*
A lifelong Love Affair with Horses, from Rural England to the Grounds of Buckingham Palace
Presenter: Jane Holderness-Roddam, British Olympic Gold Medalist and Lady-In-Waiting to HRH The Princess Royal
Jane Holderness-Roddam has known amazing horses and equally amazing people. She first competed in the US at the age of 6 at Madison Square Gardens, and would go on to become an Olympic Gold Medal winner in Eventing.  Jane has shared a long connection with the British Royal Family, not least with The Princess Royal, serving as one of her official Ladies-in-Waiting for more than 30 years.  Please join Jane, who is also a Brooke and Brooke USA board member, as she discusses her amazing career in eventing, and shares her stories of the abiding relationship between the Royals and horses.
Dates: Sept. 14th 
Time: 11:00am
Location: EQUUS Theater
Divas and Donkeys: Beautiful Cosmetics with a Kickass Purpose*
Presenter: Leslie Munsell, Founder, Beauty For Real
Leslie Munsell has been described as a makeup maverick, innovator, trend forecaster, educator and entrepreneur. With 25 years' experience as a celebrity makeup artist, Leslie has worked with the biggest talents in the advertising and fashion worlds. Now, in her crowning role as the creator of Beauty For Real cosmetics, Leslie will demonstrate the use her fabulous, cruelty-free cosmetics (some named for the world's greatest riders). As a lifelong dressage rider, Leslie will also explain why her cosmetics are perfectly formulated for equestriennes, and how some of the proceeds improve the welfare of horses, donkeys, and mules around the world through Brooke USA!
Dates: Sept. 15th
Time: 9:00am
Location: EQUUS Theater
A Whirlwind is About to Blow Through the Equestrian World –A Sneak Peek at the Soon-to-become Bestseller: "The Summer Guests"*
Mary Alice Monroe's novels have achieved many lists, including the New York Times, USA Today and SIBA. She has received numerous awards, including several Readers' Choice Awards; the 2014 SC Book Festival Award for Excellence in Writing; the 2015 SW Florida Book Festival Distinguished Author Award; RT Lifetime Achievement Award; and the 2008 South Carolina Center for the Book Award for Writing. Most recently, Monroe was named by the South Carolina Academy of Authors as a member of the Literary Hall of Fame. Monroe will speak about the inspiration for her upcoming novel, The Summer Guests, set in the Tryon and Wellington equestrian communities, and the power of story to connect people and the animal world. Guests will receive a gift of the first three chapters of The Summer Guests. A portion of the proceeds from pre-orders during WEG will benefit Brooke USA.
Reading dates: Sept. 14th & 15th 
Time: 14th @ 10:00am, 15th @ 11:00am
Location: EQUUS Theater  
Dr. Katie Cosgriff Curry
Dr. Katie Curry grew up on a Montana family cattle ranch riding horses. She became the fourth generation farrier in family and attended the Montana State University Farrier School. Dr. Curry received her Animal Science degree from Montana State University, Human Biology degree and doctorate in chiropractic from University of Western States, and attended Options for Animals in Kansas. She is certified by the International Veterinary Chiropractic Association. Dr. Curry used her training as a Certified Strength and Conditioning Specialist to author her book "No Back, No Farrier" to help farriers and trimmer prolong their career in the profession.
Dr. Curry specializes in the equine hoof care in relation to the horses spinal health. Her typical client involves managing the posture of the horse, hoof balance, and rider. She is the USA technical support provider for the Duplo Composite Horseshoes. Along with online and phone support Dr. Curry provides workshops to assist farriers, owners, and veterinarians in advanced hoof care courses.
Date: Sept. 16th & 17th
Time: 8:00am & 11:00am
Location: EQUUS Theater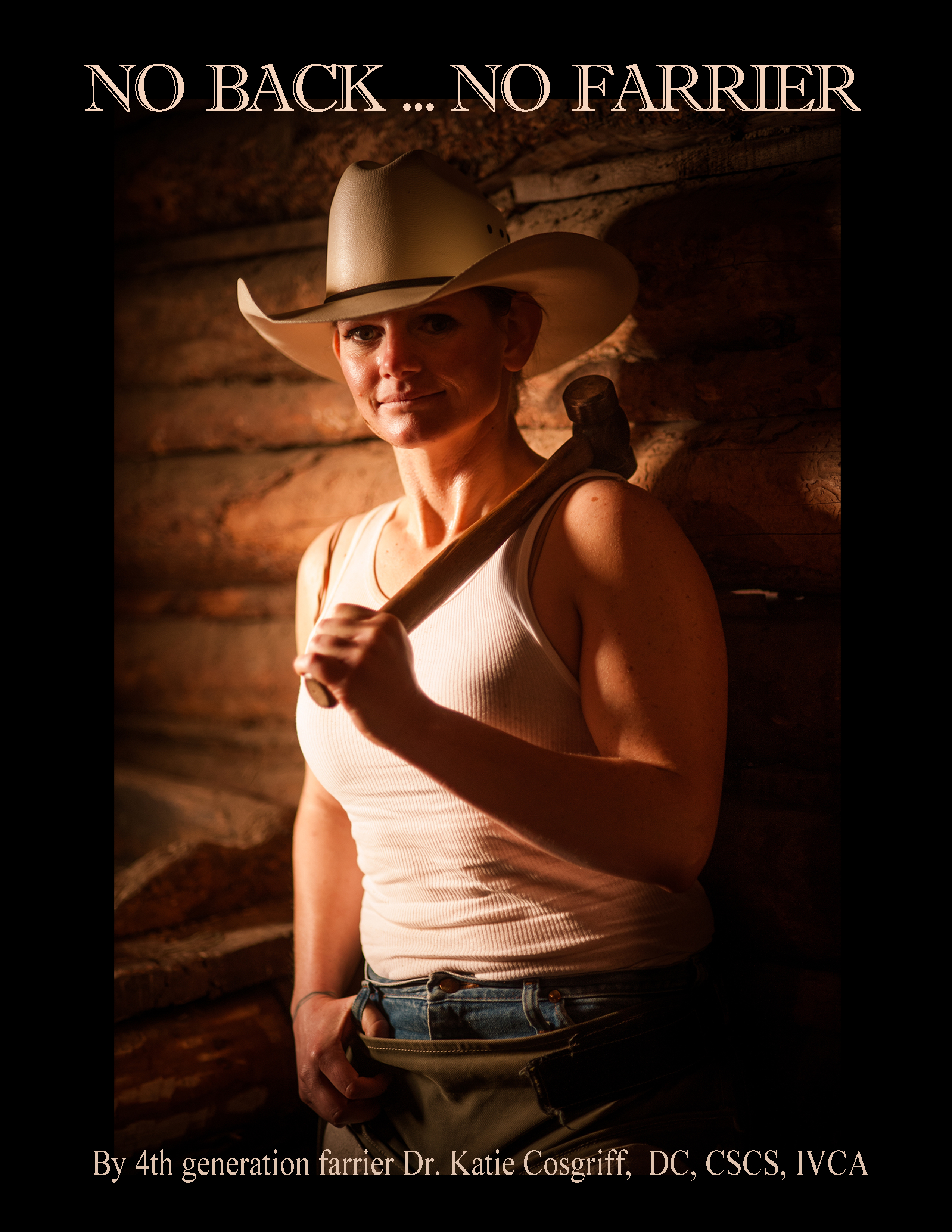 From Giraffes' Toenails to Pakistan's Coal Mines: How in the World Did I Get Here?*
Tales of tails and toenails from this year's "Equine Industry Vision Award-Winner"
Presenter: David Jones, DVM, Chairman of Brooke USA
Veterinarian and zoologist Dr. David Jones is an adventurer and world traveler with a passion for wildlife and equines. The former director of the North Carolina Zoological Park and CEO of the Zoological Society of London, David has spent his 45-year career in the wildlife and zoo management fields, chasing his passion across 50 countries. He is also the chairman of the world's largest international equine welfare charity, Brooke, the official charity of the FEI World Equestrian Games, Tryon 2018.  David currently chairs Brooke USA and is the founder and chairman of "Wild Welfare," which seeks to improve animal welfare in zoos needing assistance in their husbandry and management.
Dates: Sept. 18th
Time: 10:00am
Location: EQUUS Theater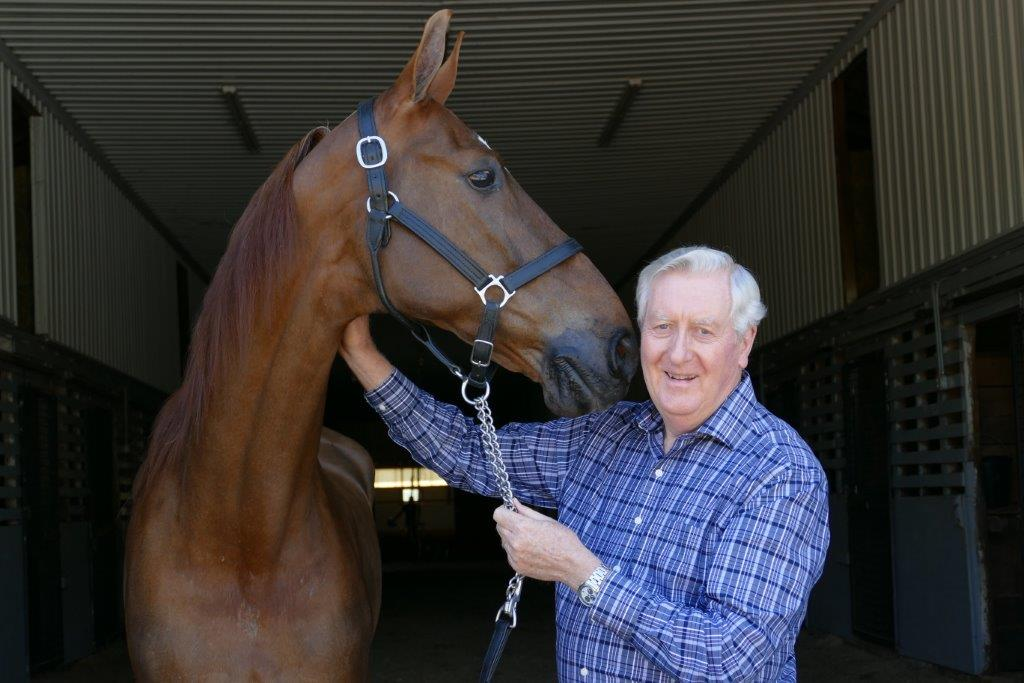 Timbuktu and Horses, Too*
Exotic equestrian journeys around the world
Presenter: Debbie Dos Santos, CEO of Journeys Equestrian Travels and Brooke USA Supporter
Have you dreamed of riding a horse through beautiful, foreign lands, but don't know how to make it happen? Debbie Dos Santos can make it easy. She will talk about her boutique, luxury travel design company that provides experiential travel, private yacht charters and villas for individuals, groups, corporate and business loyalty programs. Debbie's Equestrian Travels are designed for the all things equestrian from bespoke itineraries, world equestrian events and preferred properties.
Dates: Sept. 19th
Time: 10:00am
Location: EQUUS Theater
Debi Metcalfe & Stolen Horse International, Inc. 
Debi Metcalfe, reviews the top 10 things she has learned about the importance of  equine identification. She's a professional speaker, author, and the founder of  the nonprofit organization Stolen Horse International, Inc., also known as NetPosse.com.  The list is based on her experience working with thousands of victims and horse owners over the last 20 years.  From the why to the how this session will give you the basics of equine identification, one of the most misunderstood equine topics in 2018.
Date: Sept. 20th
Time: 11:00am
Location: EQUUS Theater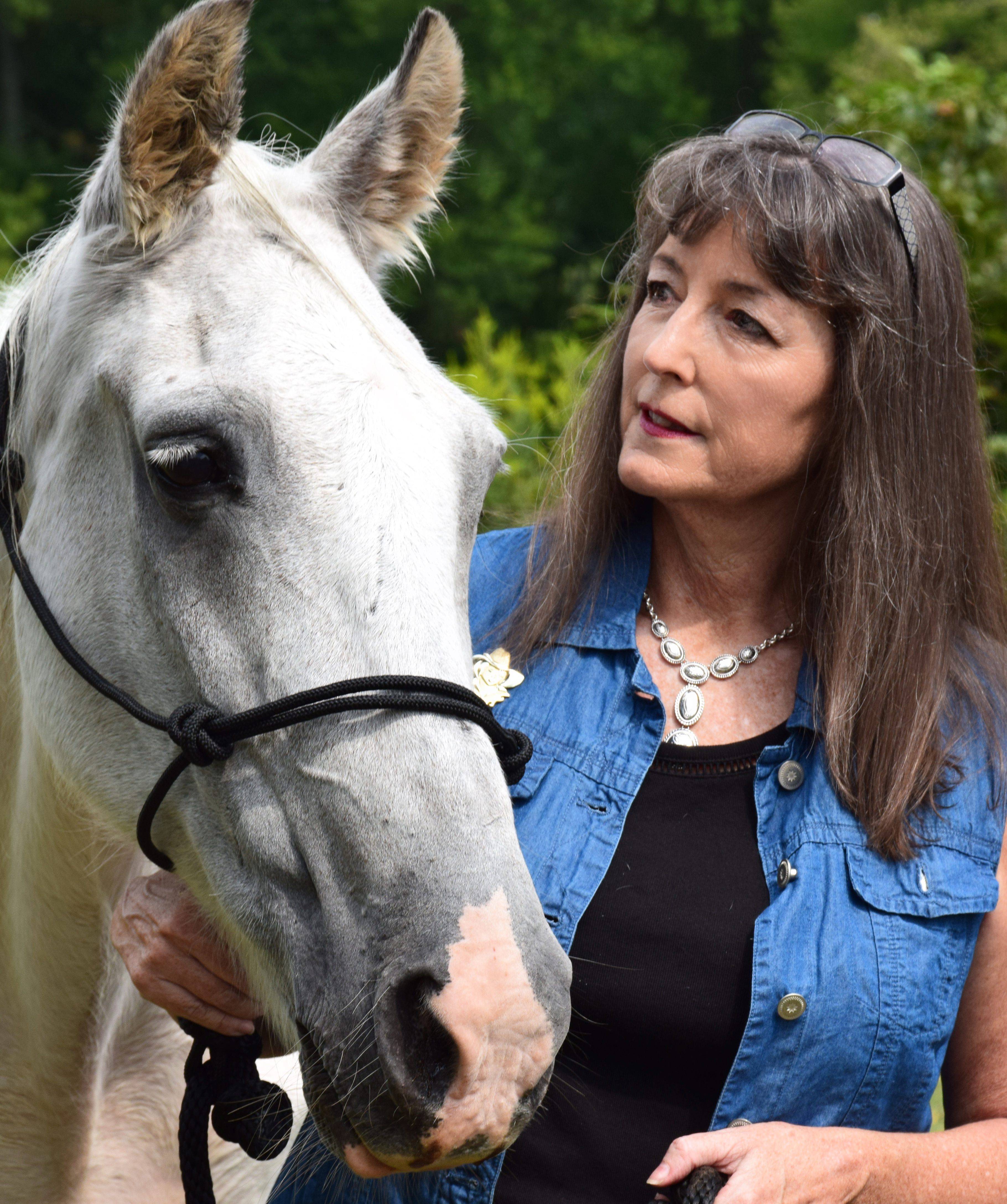 Randi Thompson
Randi Thompson is the CEO of the "Horse and Rider Awareness Educational Programs," which include, "How to Market Your Horse Business", "Jumping Instructors", "Dressage Instructors", and "Movers and Shakers of the Horse World" and the Ladies Horse Society.  She has been coaching professionals in the horse industry for over 25 years in horse and rider training, business, and marketing. Randi is a Certified Horsemanship Assn. Master Instructor and Clinician and is available to come to your location for clinics and instructor training. For more information on how Randi can make a difference for you, go to http://www.horseandriderawareness.
Date: Sept. 23rd
Time: 11:00am
Location: EQUUS Theater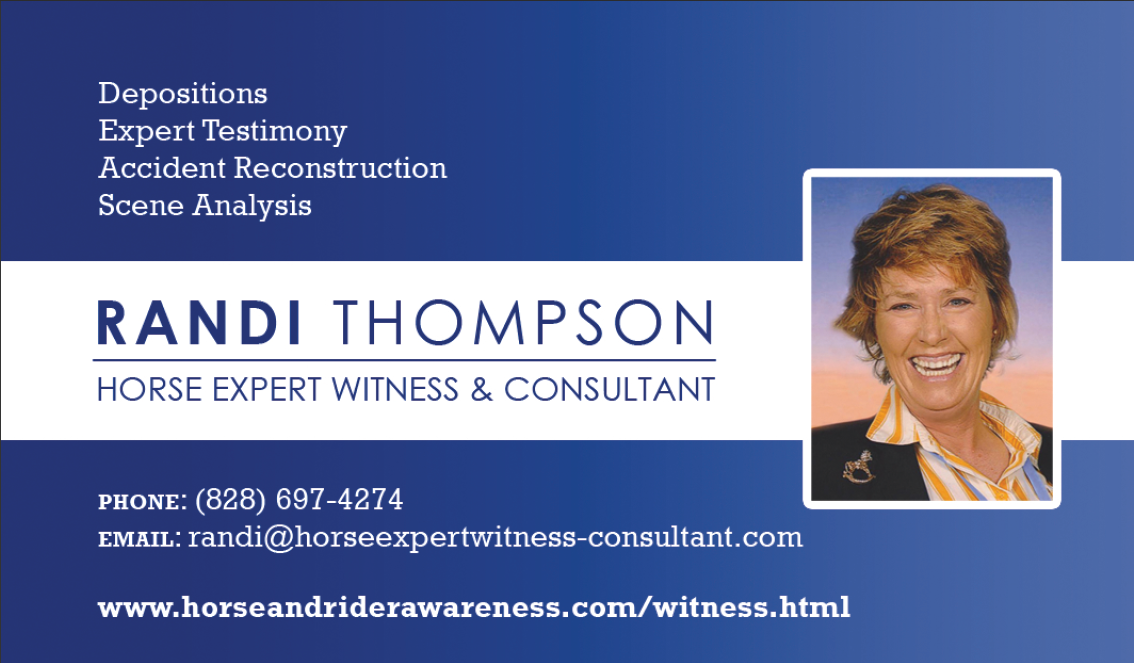 *Programming Courtesy of Brooke USA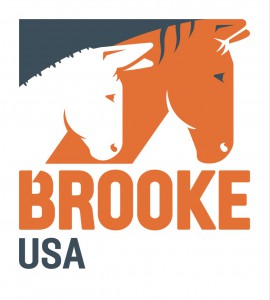 Many more presentations, EQUUS Film Festival, and Art Festival details will be added in the upcoming weeks. Be sure to check back here for more information!