For Immediate Release
Tryon, NC USA – May 11, 2018 – Organizers for the FEI World Equestrian Games™ Tryon 2018 (WEG) are pleased to announce the official mascots for the Games, two adorable miniature horses named Star and Huck.
Star and Huck were adopted in 2016 by Mark and Katherine Bellissimo, managing partners of Tryon Equestrian Partners, after being rescued by the Peeps Foundation, an organization dedicated to rescuing miniature horses and giving them a forever home. The duo has been inseparable ever since adoption, and have been regular fan favorites at the Tryon International Equestrian Center (TIEC), where the WEG is being held this September, since they began attending events there in 2017.
As rising social media influencers, the minis have an official Instagram account, @starandhuck, so fans all over the world can follow their journey as the official WEG mascots. Part of Star and Huck's mascot training includes practicing the skill sets needed for each of the eight FEI disciplines, most of which are performed in a playful, comedic spirit as they strive to emulate their FEI horse role models.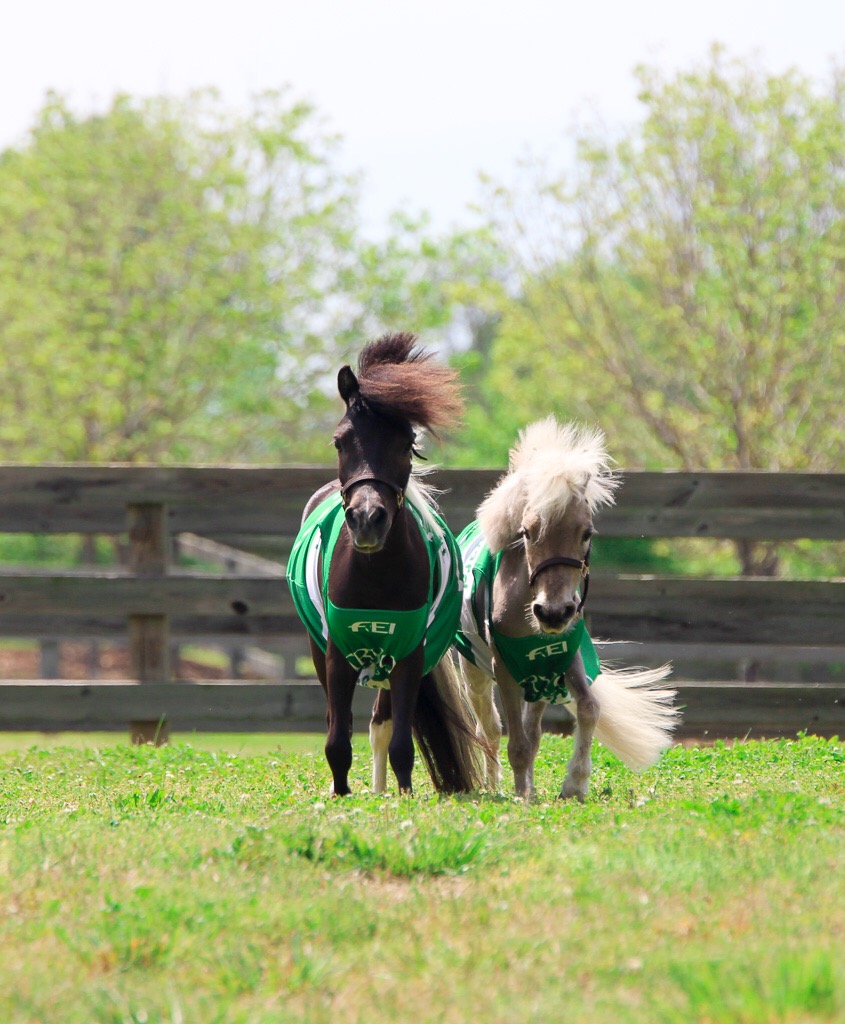 Star and Huck are set to have a full calendar of public appearances as the newly-appointed official WEG mascots, including several in-person appearances at TIEC throughout the summer to interact with the local community. During the two-week event, the minis are scheduled to attend on Community Day, Monday, September 17, with other potential dates to be determined.
"We are delighted that two of our four-legged family members will be able to partake in the Games," said Katherine Bellissimo, Chief Marketing Officer and Partner of Tryon Equestrian Partners. "We've brought them to a few events here at TIEC and down in Wellington, FL, and every time I am impressed at how they touch people's lives. Their size and personalities makes them so approachable, and they thoroughly enjoy interacting with the crowds. It will be fantastic to have the two of them here for the fans to engage with during the WEG."
In addition to their amusing personalities, Star and Huck are well known for their variety of flamboyant outfits, and will be adding to their already expansive wardrobe for the Games. They will sport discipline-specific outfits, as well as mini coolers to match the official WEG coolers, designed by Horseware Ireland.
Fans will be able to purchase a variety of Star and Huck merchandise, including a plush toy version of each mini horse along with a variety of other mascot-branded items that will be available online and on-site during the Games.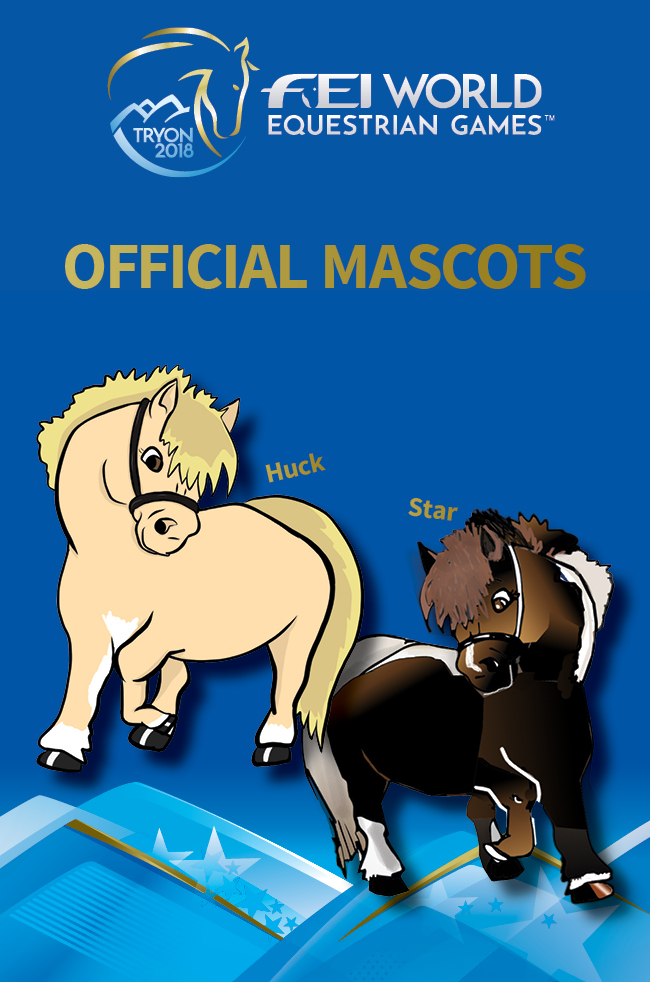 Follow Star and Huck's road to WEG on Instagram at @StarandHuck and make plans to see them in person at an upcoming TIEC event. For more information, visit www.Tryon2018.com.
Like the @Tryon2018 Facebook page to stay informed on the most recent news.
 Media Inquiries
For media inquiries about the FEI World Equestrian Games™ Tryon 2018, please contact one of the following press officers:
National Press Officer – Carly Weilminster at cweilminster@tryonweg.com or +1 (828) 863-1144
International Press Officer – Niki McEwen at niki@revolutionsports.co.uk or 0044(0) 203 176 0355
For more information from the FEI, please contact Shannon Gibbons at shannon.gibbons@fei.org or 0041-78-750-6146.
About Tryon International Equestrian Center
Tryon International Equestrian Center at Tryon Resort, host of the FEI World Equestrian Games™ Tryon 2018, is one of the world's premier equestrian lifestyle destinations. From carousel to competition, the mission of Tryon Resort is to celebrate the magic of the horse, grow equestrian sport, and increase access to this majestic animal. With first-class facilities for hunter/jumper, dressage, and eventing competitions, the facility will soon accommodate all eight equestrian disciplines. Tryon Resort is a spring, summer and fall haven for equestrian competitors and enthusiasts, and a year-round destination for connoisseurs of diverse cuisine and shopping, lodging getaways, and family entertainment. Learn more at www.Tryon.com.
About the FEI World Equestrian Games™
The FEI World Equestrian Games™, held every four years in the middle of the Olympic cycle, is the property of the Fédération Equestre Internationale (FEI), the world governing body for horse sport recognised by the International Olympic Committee (IOC). It is one of the biggest events on the global sporting calendar, combining World Championships in the Olympic disciplines of Jumping, Dressage and Eventing, the Paralympic discipline of Para-Equestrian Dressage, as well as Driving, Endurance, Vaulting and Reining.
The inaugural FEI World Equestrian Games™ were hosted in Stockholm (SWE) in 1990. Since then the Games have been staged in The Hague (NED) in 1994, Rome (ITA) in 1998, Jerez (ESP) in 2002, and Aachen (GER) in 2006. The first Games to be organised outside Europe were the Alltech FEI World Equestrian Games™ in Kentucky (USA) 2010. The Games came back to Europe for the 2014 edition, the Alltech FEI World Equestrian Games™ in Normandy (FRA), which attracted more than 500,000 on-site spectators and a worldwide television audience of 350 million, as well as delivering an economic impact of €368 million to the French economy.
The FEI World Equestrian Games™ History Hub can be viewed here:
For more information, visit www.Tryon2018.com and http://www.fei.org/tryon-2018.