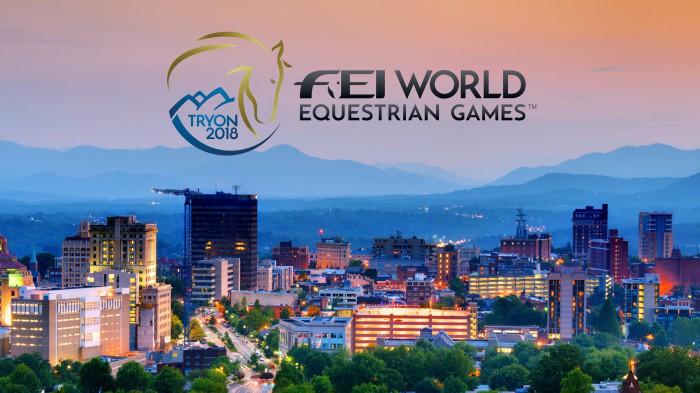 ASHEVILLE OUTLETS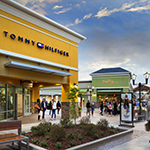 800 Brevard Road Asheville, NC 28806
(828) 667-2308
www.shopashevilleoutlets.com
Save up to 70% at over 70 outlets including favorites: Coach, J.Crew Factory, Under Armour, Vera Bradley, Cole Haan, RH Outlet, and more! Asheville Outlets offers a free shuttle service.
BANFIELD GALLERY
171 East Main Street, Forest City, NC 28043
828-447-7118
@BanfieldPottery
Banfield Gallery is Forest City's premier art gallery featuring some of the nest handcrafted, original artwork in the region. Relaxed and welcoming, the gallery is open Thursday thru Saturday, 10am – 8pm.
BELLAGIO
5 Biltmore Plaza, Asheville, NC 28803
828-277-8100
BellagioArtToWear.com
An exquisite collection of distinctive clothing, jewelry and accessory items all artist-made with quality, care and passion-truly wearable art.
CHESTNUT FORGE & FURNITURE MARKETPLACE
3946 US 64 Highway, Rutherfordton, NC 28139
828-755-6563
ChestnutForgeAndFurniture.com
We're just a short drive from Tryon and offer the best selection of farmhouse home décor, handmade pottery from local artists, custom made NC souvenirs, unique jewelry and much more!
COSTCO WHOLESALE
211 W. Blackstock Road, Spartanburg, SC 29301
864-515-4940
Costco.com
A special offer from Costco Wholesale Spartanburg, SC. Join today and receive a Costco Cash Card. Please bring this ad to the Membership Desk. Exit 21B on I-26
COUNTRY AND STABLE
CountryAndStable.com
Country & Stable pride themselves on giving you great products of the highest quality from brands that you know and trust. Why not visit them today.
DE LA TERRE SKINCARE
47 Haywood Rd, Asheville, NC, 28806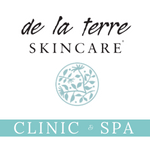 (828) 252-8400
www.delaterreskincare.com
This unique modern clinic & spa offers an exciting new dimension in skin care. Treatments and products will help you regroup, recharge, and rethink your approach to achieving healthy, vibrant skin.
DOVER SADDLERY
Onsite at Tryon Resort
828-393-3692
DoverSaddlery.com
Dover offers a broad selection of brand- name products for horse and rider. Our mission is to offer world-class service and quality products. We are staffed by riders just like you – everything is 100% guaranteed.
THE GENERAL STORE
Onsite at Tryon Resort
828-863-1432
Tryon.com
The General Store is your one stop shop for apparel, gifts, grocery items, coffee, ice cream, on-the-go meals and more. Stop in and see us!
HEARTWOOD GALLERY
21 E Main Street, Saluda, NC 28773
828-749-9365
HeartwoodSaluda.com
Heartwood honors and celebrates American Craft every day, year-round. Come discover an intriguing gallery featuring fine handmade items to view, use, live with, and give. Located in historic downtown Saluda.
HICKORY FURNITURE MART
2220 Highway 70 SE, Hickory, NC 28602
800-462-6278
Hickoryfurniture.com
Hickory Furniture Mart has inspired homes around the world for nearly 60 years with original styles, impeccable designs and diverse selections from the industry's most reputable manufacturers, designers and craftsmen.
JOSEPH LAUGHTER CLOTHIER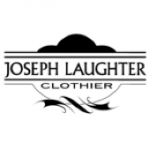 Laurel Park Village, 1727-C Brevard Road, Hendersonville, NC  28791
828-697-7781
Tues – Sat 10am-4pm
Visit Joseph Laughter Clothier in Laurel Park Village and discover the finest collection of men's clothing, sportswear and accessories.  For 32 years, Joseph has provided unparalleled customer service and fine tailoring.
KARINA BREZ JEWELRY
561-400-4085
KarinaBrez.com
We specialize in equestrian inspired fine jewelry and carry natural fancy color diamonds and rare gemstones. Our selection also includes affordable silver gifts and items for all ages and prices.
MAST GENERAL STORE
527 North Main Street, Hendersonville, NC 28792
828-696-1883
MastStore.com
If you can't get away to one of our old- fashioned locations, visit with the Mast Store at the Vendor Village for a memorable souvenir or rainwear to foil Mother Nature's best efforts.
NEW MORNING GALLERY
7 Boston Way, Asheville, NC 28803
828-274-2831
NewMorningGalleryNC.com
12,300 sq. ft. of decorative and functional crafts including furniture, home accessories, pottery, glass, jewelry, garden sculpture and other imaginative gifts all handmade by American artisans. artforliving@ newmorninggallery.com.
NEW ZEALAND'S BEST
844-969-2378
NewZealandsBest.com 
Visit New Zealand's Best for effective, all-natural joint care products for horses (Technyflex®) and riders (Mobicosa®) to keep you performing at the highest level.
PARADISE FARM & TACK
835 Williamson Road #G, Mooresville, NC 28117
704-664-6773
ParadiseFarmAndTack.com
Paradise Tack offers unique apparel selections from traditional and new brands to add style and fun to your riding. In season, you can find us in Cabin #3 at Tryon.
PORTER AND PRINCE
6 Brook Street, Asheville, NC 28803
828-277-2337
www.porterandprince.com
Have lovely living in mind? Visit Porter & Prince. Our gorgeous linens, silky bubble baths, dreamy sleepwear, and elegant furniture are perfect for the luxury connoisseur dedicated to her beauty sleep.
RUG & HOME


799-B Brevard Rd, Asheville, NC 28806
828-667-4585
4 Factory Shops Boulevard, Gaffney, SC 29341
864-488-2383
www.rugandhome.com
Unique and Beautiful. Authentic and Industrial. Quality and Luxury. Create stylish and glamourous décor. Rug & Home is your destination for luxurious rugs, authentic furniture and unique accessories. Nationwide Shipping.
SALUDA OUTFITTERS
435 Main Street, Saluda, NC 28773
828-848-4060
SaludaOutfitters.com
Outdoor adventure, specialty retail store carrying top-quality apparel brands and a full line of adventure gear for camping, kayaking, fly-fishing, hiking and biking, including bicycle sales/repair shop and a taproom.
THE MILLSTONE GALLERY
110 N. Trade Avenue, Landrum, SC 29356
864-457-2202
TheMillstoneGallery.com
Something for everyone. Works of art like you have never seen. Unique pieces by over 65 regional artists and artisans. A "must see" destination for visitors and locals alike.
THOMPSON'S STORE, WARD'S GRILL AND LOLA'S CELEBRATION VENUE
24 Main Street, Saluda, NC 28773
828-749-2321
Thompsons-Store.com
Thompson's Store features gourmet items, produce, wine and beer and a meat market with Charlie's Sage Sausage and more. Ward's Grill serves diner fare. Lola's Celebration Venue hosts special events.
TRYON PAINTERS & SCULPTORS
78 N. Trade Street, Tryon, NC 28782
828-859-0141
TryonPaintersAndSculptors.com
Tryon Painters & Sculptors is a membership based non-profit visual arts organization that supports artistic growth. Our gift shop and changing exhibits feature both novices and highly acclaimed local artists.
THE WRINKLED EGG
2710 Greenville Highway, Flat Rock, NC 28731
828-696-3998
TheWrinkledEgg.com