For Immediate Release
Tryon, NC, USA – August 27, 2018 – The Organizing Committee of the FEI World Equestrian Games™ Tryon 2018 (WEG) is proud to announce that Monday, September 17, 2018 during the two-week event will be Community Day presented by Mars, Incorporated. Open from 11 a.m. until 4 p.m., both parking and admission to the World Equine Expo™ will be free on Community Day, presented by Mars, Incorporated as a thank you to the regional North Carolina and South Carolina communities that have supported Tryon International Equestrian Center's efforts to host the WEG this September 11-23.
"We appreciate Mars, Incorporated joining our mission to show thanks to the people of North Carolina and South Carolina who have been so supportive and engaged in our efforts to host the world's largest equestrian competition in less than half of the standard preparation time. We know everyone has lent a hand in one way or another to help us make this event a true success for both the equestrian world and our regional community and we couldn't do it without our region's incredible support," said Mark Bellissimo, Managing Partner of Tryon Equestrian Partners (TEP).
Demonstrations & Exhibitions
While no WEG competitions are being held on Monday, September 17, plenty of free, family fun is scheduled throughout the day. Live demonstrations and exhibitions from internationally-renowned performers like Australian Horseman Guy McLean, a two-time "World Champion of the Road to the Horse," and Double Dan Horsemanship. Both talented horsemen have wowed audiences with their masterful horse tricks around the world, including appearances on 'Australia's Got Talent.'"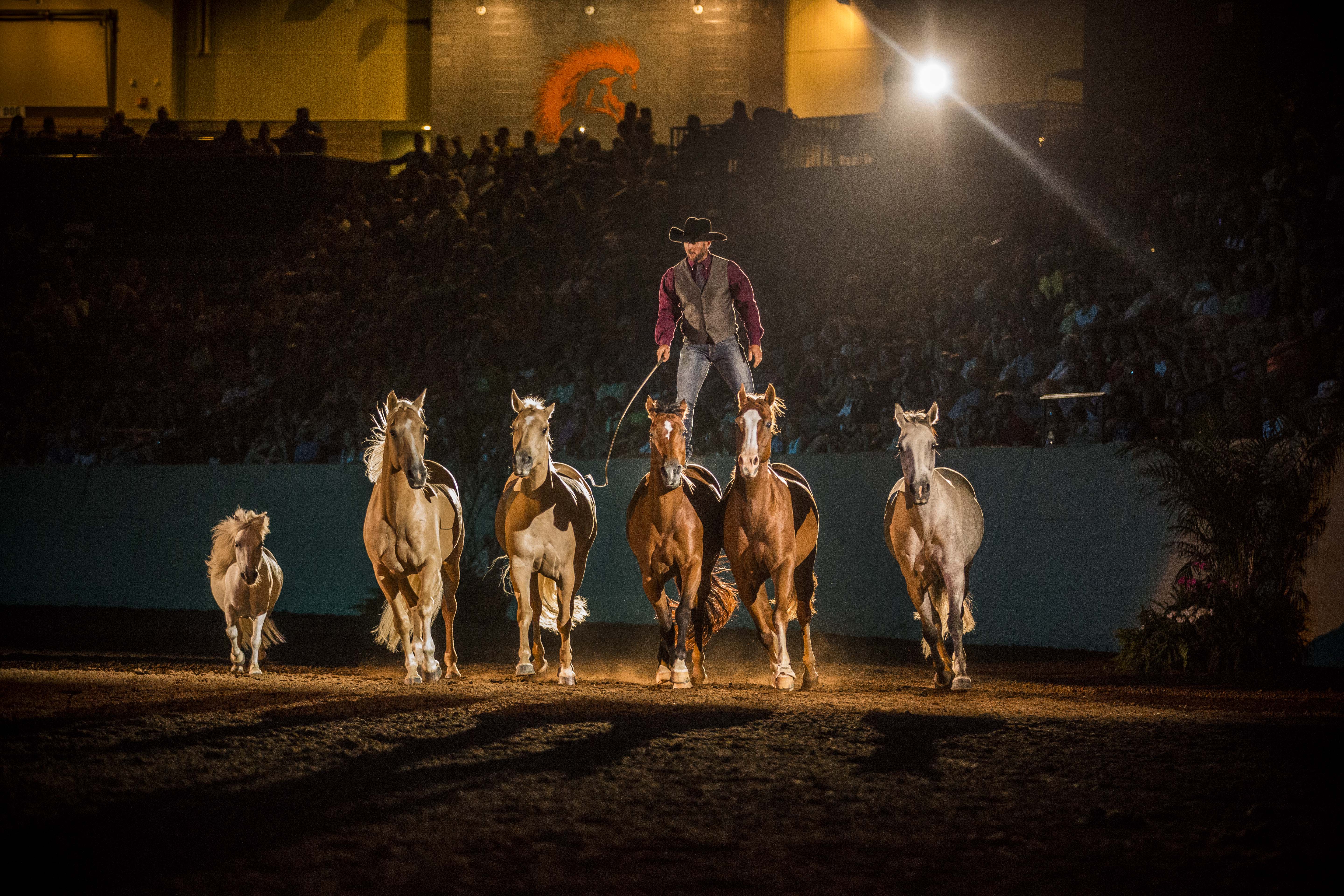 Coca-Cola® Stage
The Coca-Cola® Stage will feature live music throughout the day coupled with a meet-and-greet with WEG Mascots and mini-horses-extraordinaire, Star & Huck, at their Coca-Cola® Mini Barn.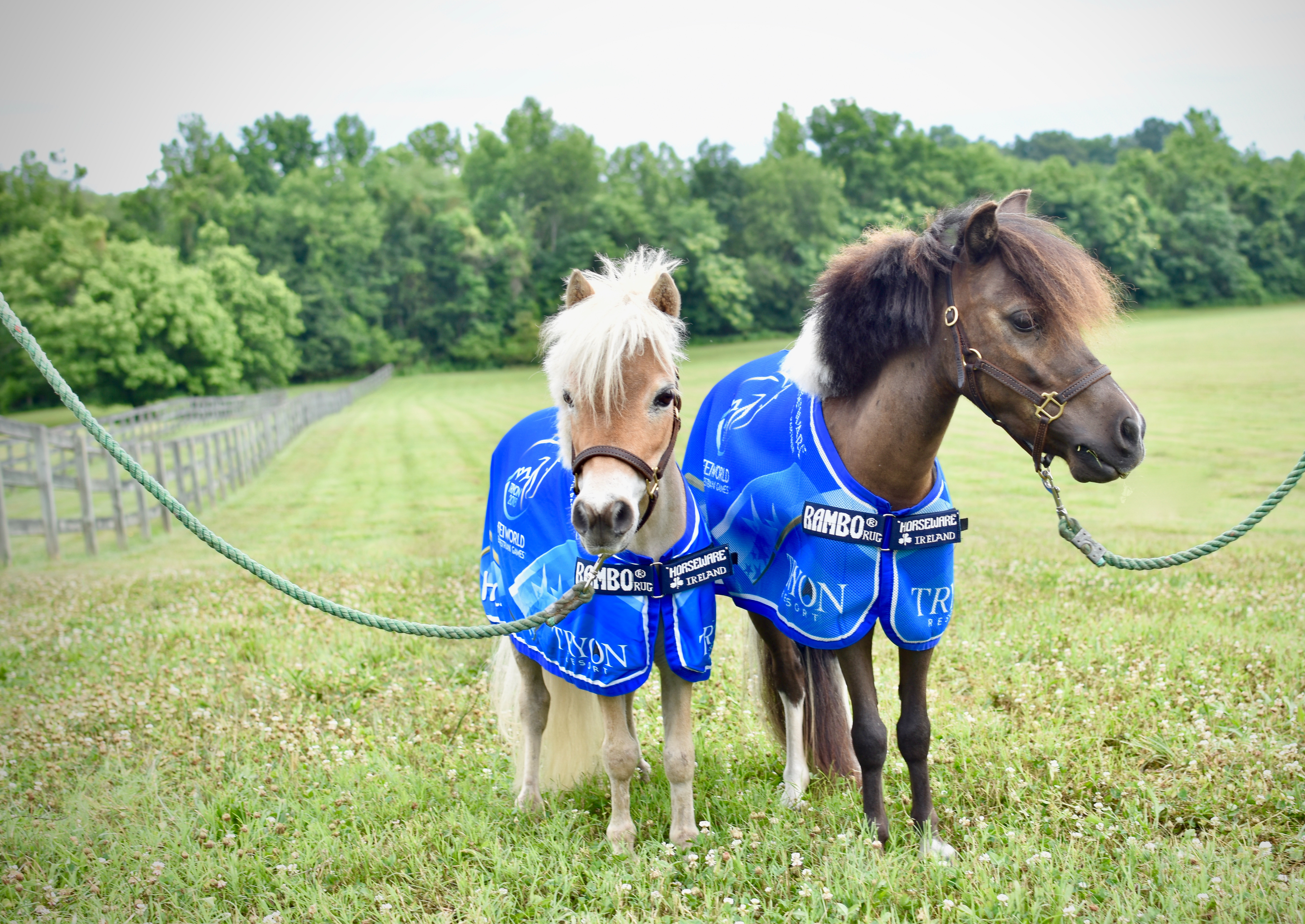 EQUUS Film Festival
Horse and film lovers can enjoy the EQUUS Film Festival showcasing several equestrian-themed films throughout Community Day presented by Mars, Incorporated as well as daily during the entire two-week Expo.
Vendor Village
In addition to souvenirs at the official WEG merchandise Superstore, attendees can shop the extensive selection of more than 200 vendors on Community Day presented by Mars, Incorporated and throughout the entire two-week World Equine Expo™, such as equestrian boutiques, luxury goods and jewelry, artists and galleries, personal and equine care products and technologies, equine training products, and much more. A kids' play area and plenty of concession stands and rest areas will also be available.
To register for Community Day presented by Mars, Inc. click here!
More Info
Admission to the 2018 World Equine Expo™ is $20 per adult, $10 per child 3-years-old to 12-years-old, and free for children 2-years-old and younger for all days (excluding September 17) from September 11-23. Parking is located at 6881 S. NC Hwy 9, Columbus, NC and is $20 per carload, with free admission and parking on Monday, September 17. To purchase tickets to WEG or the World Equine Expo™, or for more information, please visit Tryon2018.com.
For the most updated WEG information, please sign up for the newsletter online at Tryon2018.com or follow @Tryon2018 on Facebook, Instagram or Twitter.
Media Inquiries
For more information please contact media@tryonweg.com or contact (828) 863-1144.
About the Tryon International Equestrian Center
Tryon International Equestrian Center at Tryon Resort, host of the FEI World Equestrian Games™ Tryon 2018, is one of the world's premier equestrian lifestyle destinations, with first-class facilities for all eight FEI disciplines. From carousel to competition, the mission of Tryon Resort is to celebrate the magic of the horse, grow equestrian sport, and increase access to this majestic animal. Tryon Resort is a spring, summer and fall haven for equestrian competitors and enthusiasts, and a year-round destination for connoisseurs of diverse cuisine and shopping, lodging getaways, and family entertainment. Learn more at www.Tryon.com.
About the FEI World Equestrian Games™
The FEI World Equestrian Games™, held every four years in the middle of the Olympic cycle, is the property of the Fédération Equestre Internationale (FEI), the world governing body for horse sport organized by the International Olympic Committee (IOC). It is one of the biggest events on the global sporting calendar, combining World Championships in the Olympic disciplines of Jumping, Dressage and Eventing, the Paralympic discipline of Para-Equestrian Dressage, as well as Driving, Endurance, Vaulting and Reining.
The inaugural FEI World Equestrian Games™ were hosted in Stockholm (SWE) in 1990. Since then the Games have been staged in The Hague (NED) in 1994, Rome (ITA) in 1998, Jerez (ESP) in 2002, and Aachen (GER) in 2006. The first Games to be organized outside Europe were the Alltech FEI World Equestrian Games™ in Kentucky (USA) 2010. The Games came back to Europe for the 2014 edition, the Alltech FEI World Equestrian Games™ in Normandy (FRA), which attracted more than 500,000 on-site spectators and a worldwide television audience of 350 million, as well as delivering an economic impact of €368 million to the French economy.
The FEI World Equestrian Games™ History Hub can be viewed here.
For more information, visit www.Tryon2018.com and http://www.fei.org/tryon-2018.