PARA-EQUESTRIAN DRESSAGE is conducted under the same basic rules as conventional Dressage, but with riders divided into different competition grades based on functional abilities. There is no greater evidence of the incredible bond, trust and communication between horse and rider than in Para-Equestrian Dressage. This Paralympic sport is a humbling reminder of the strength of the human spirit.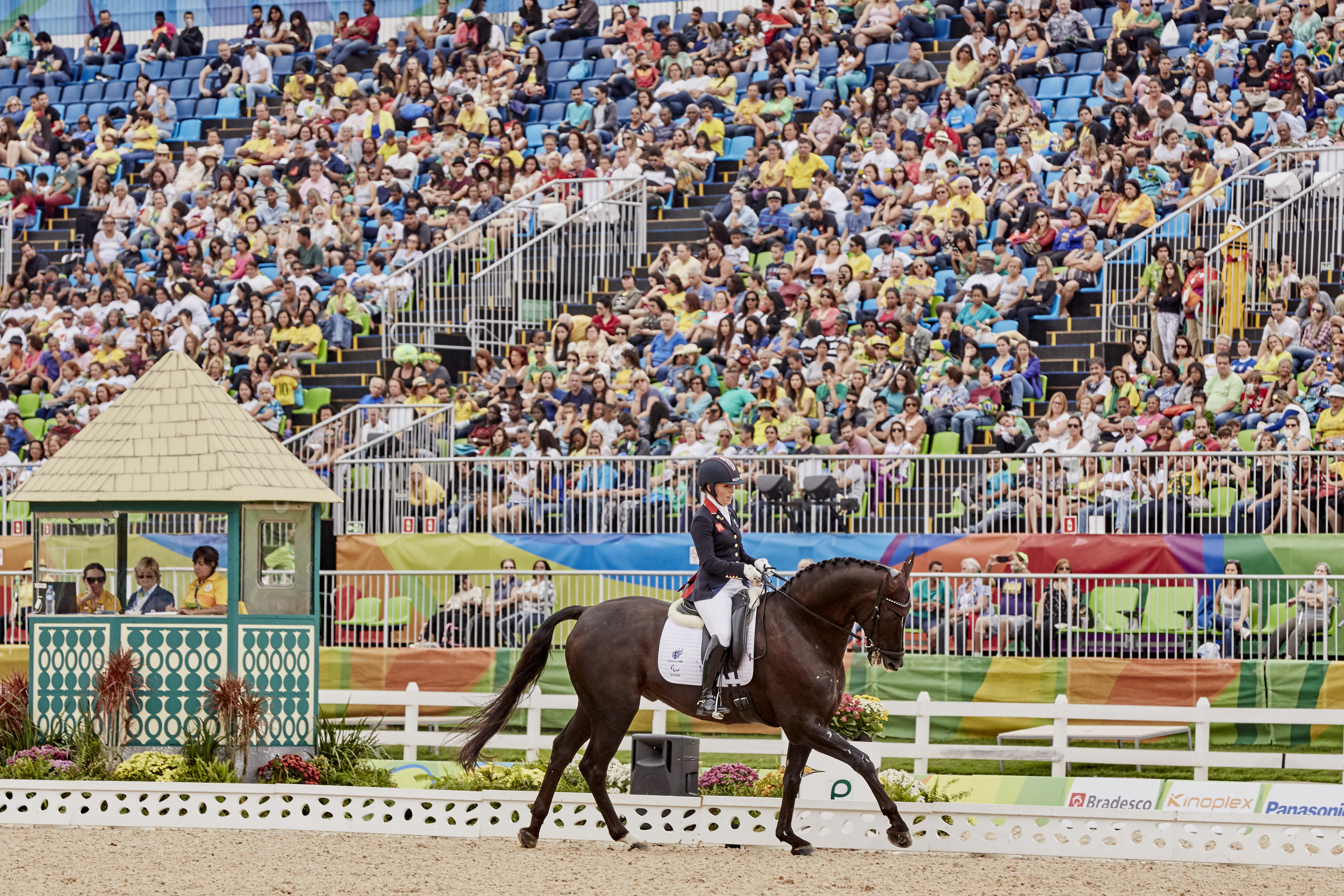 Athletes competing in Para-Equestrian Dressage are required to perform specific tests dependent on their classification, which encompass different levels of movements, similarly to classical Dressage. Tests will include movements at the walk, trot, and canter, some at just the walk and trot, while others are judged at the walk.
To purchase the All Session Para-Dressage Pass, click HERE! 
For more information about the FEI World Equestrian Games™ Tryon 2018 or to plan your Tryon experience, visit www.tryon2018.com. To learn more about Tryon International Equestrian Center at Tryon Resort, please visit www.tryon.com.