Click here to view the International Combined Driving Test Event weekly schedule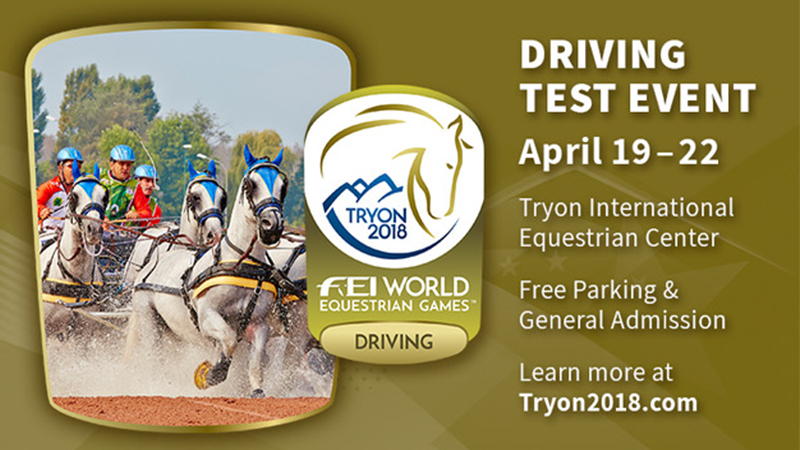 DRIVING is a high-octane sport involving a carriage pulled by four horses, also known as four-in-hand, and encompasses three phases of competitions spread over three days: Dressage, Marathon and Cones. A four-member team navigates the carriage, which makes the sport of Driving one of the most spectacular and adrenaline-fueled equestrian sports.
The discipline demonstrates the incredible display of fitness and stamina of both horses and drivers. For the Dressage and Cones phases of competition, a state-of-the-art Driving stadium will be constructed on the TIEC property to ensure best viewing opportunities for spectators. Richard Nicoll (USA) is the course designer for the Marathon phase of competition.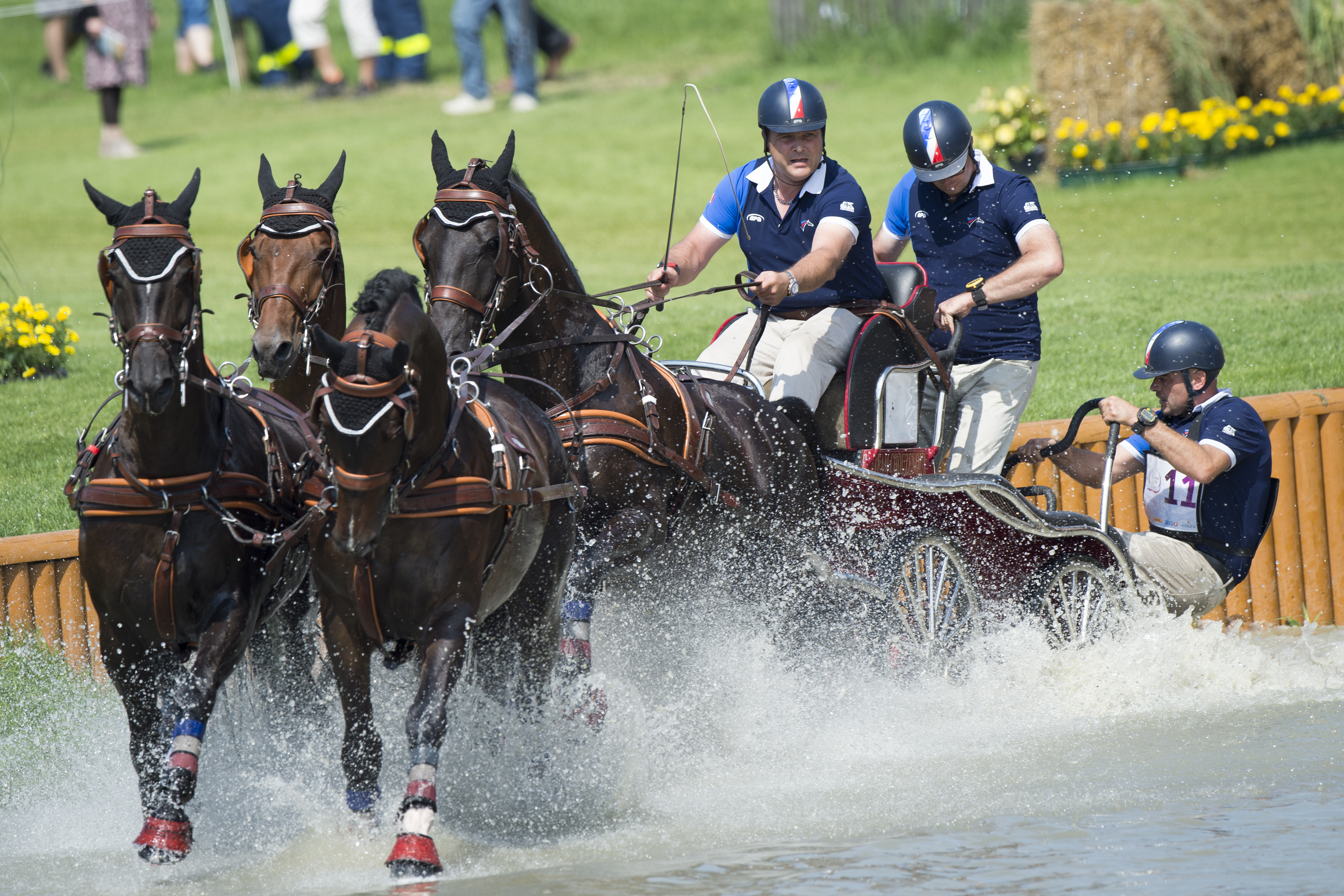 Nicoll's goal with the FEI World Equestrian Games™ 2018 is to leave a legacy for the future. "A legacy is important so that future competitions won't have to spend an enormous amount of money building a new course, and the sport will be left with something useful after the Games," said Nicoll.
He plans to make every obstacle different, including several water obstacles, adding that "it's exciting for spectators and more interesting for drivers. The facilities at Tryon are top-quality."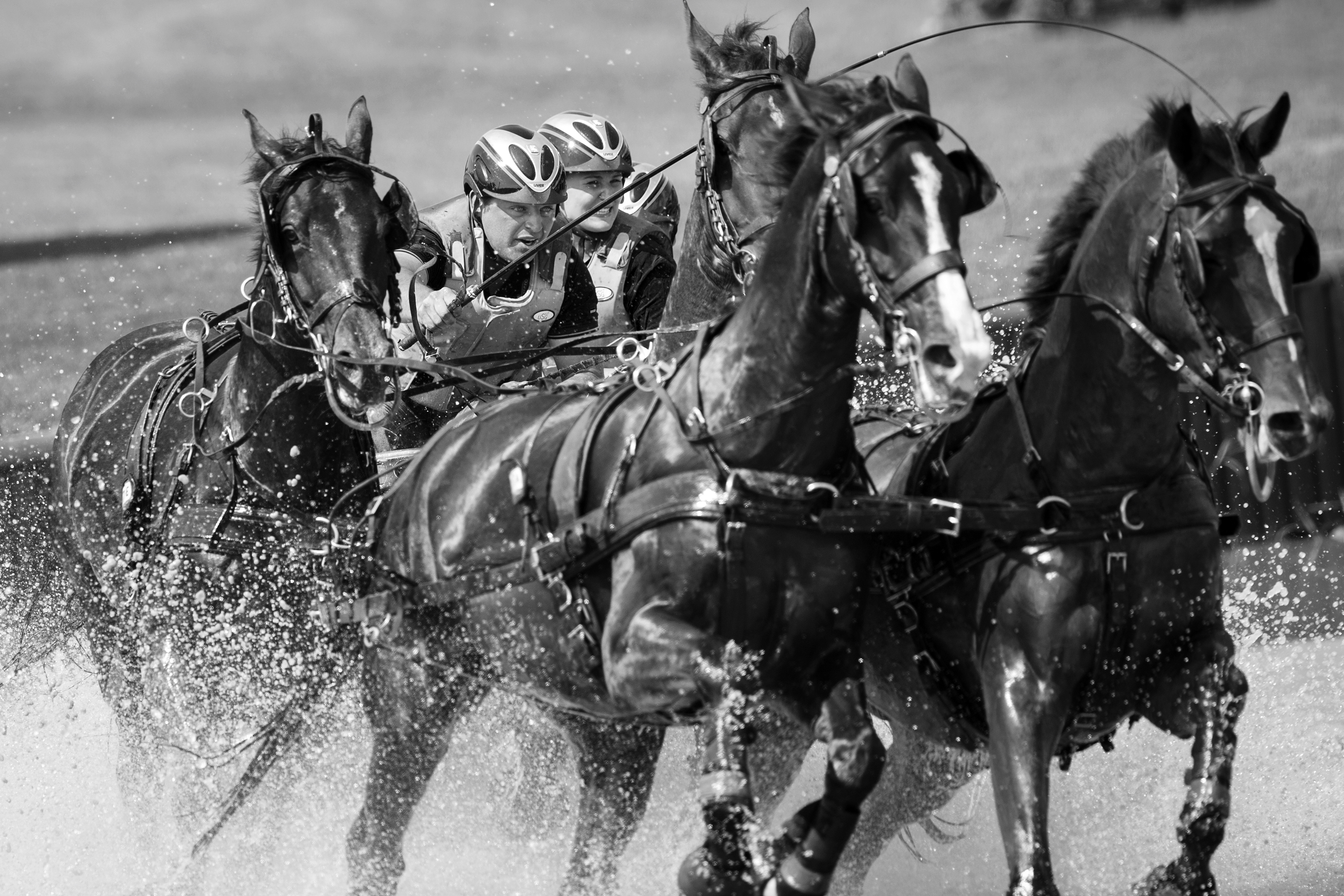 Driving Schedule:
September 21: Dressage
September 22: Marathon
September 23: Cones and Medal Ceremony
To purchase the All Session Driving Pass, click here!
For the Official Tryon 2018 Schedule by Day (including times), click here!
Click here for the WEG Test Event Schedule
For more information about the FEI World Equestrian Games™ Tryon 2018 or to plan your Tryon experience, visit www.tryon2018.com. To learn more about Tryon International Equestrian Center at Tryon Resort, please visit www.tryon.com.